News outlets and the US Census call it the "Tech-Exodus" out of the Bay area.
Why are companies moving to Texas?
Why is Texas a great place to live and work?
CORPORATE RELOCATIONS TO TEXAS ARE ON THE RISE with 13% of Texas Residents coming from California (US Census Data). For the 8th consecutive year since 1996, Texas has been named the NUMBER ONE state for business in America (International Economic Development Council).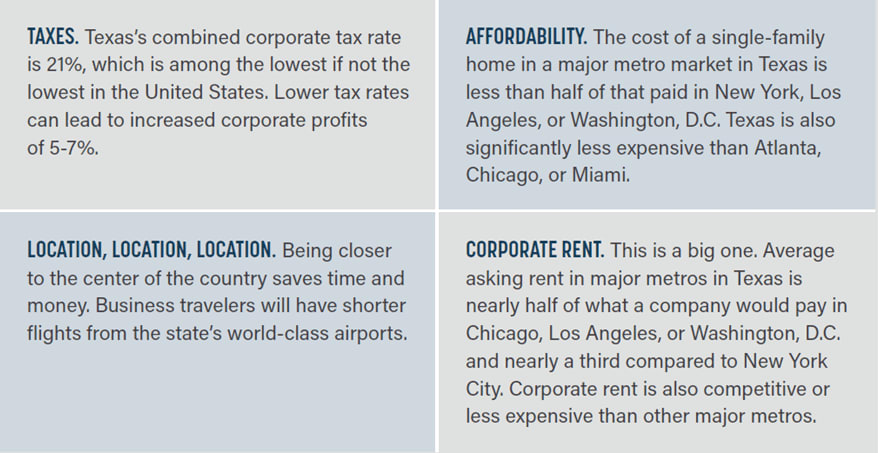 What are the main drivers for Texas corporate relocations?
Texas continues to rise above California as top exporter of technology. Companies like Tesla, Oracle, HP, Dropbox, Splink and even Joe Rogan now call Texas home. Favorable conditions like a large talent pool, business friendly legislation, affordable housing and lower tax rates are attracting many big companies to Texas. Tech is making its Exodus to Texas!
HOUSTON is a wonderful place to relocate for its international port accessibility. No wonder why companies like Amazon now call Houston home to their Tech Hubs. Houston is also home to world renowned M.D. Anderson Hospital. This relocation has birthed the medical innovation integrating Amazon tech and Houston's renowned medical reputation debuting Amazon voice assistants in operating and exam rooms freeing up physicians to focus on the patient. Achieving a seamless integration from exam room to delivery of prescriptions and scheduling future appointments.
NORTH DALLAS LEGACY AREA is an explosive area of growth offering high end shopping, restaurants and many business opportunities including Toyota. DZS, a telecom company, is relocating from Oakland to Plano in the Legacy East area. Diversity of major cities like Dallas Fort Worth and Houston coupled with tier one universities and overall quality of life is attracting prominent companies and leading talent.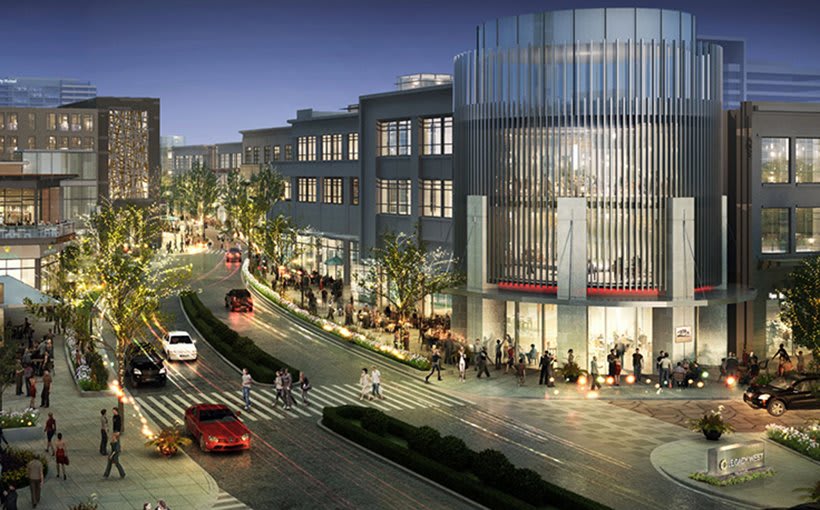 Consider me for your out of state referrals not only do I bring personal knowledge of the California area but also as a tenured Texas resident. You can be assured your clients will receive personalized and progressive service for their relocation. As my relocation partner you will receive weekly updates for the entire transaction along with a 30% referral commission. Find out more on my website here.