While living in a city can undoubtedly be exciting, there's a chance that eventually, you'll be ready to pack up your bags and trade in the hustle and bustle for some peace and quiet. After all, you spend more time at home than anywhere else, so having a place you love is essential for your overall quality of life. Located outside of Dallas/Fort Worth,
Lantana
is a charming community becoming an increasingly popular place to buy a home. From its laid-back atmosphere to its excellent educational options, this thriving community appeals to everyone, from retirees to families with young children. Read on to learn about some of the top reasons people love living in Lantana!
History
For decades, Lantana's 1,780 acres of terrain was known as Rayzor Ranch, which belonged to a prominent family in the city. Development on Lantana began in 1999, but it first started with a dream and desire to create a place so masterfully planned it would exceed any other. Drawing inspiration from the Texas hill country-like terrain, the developers named the community after a native Texas flower that attracts butterflies. Lantana's Hill Country theme was created and carefully carried out in various ways—from the landscaping to the German-influenced low stone walls to the intricate architecture and historic windmills. Today, the town is comprised of 3,400 homes and just over
10,000 residents
, spread across 32 neighborhoods. Since its founding, Lantana has gained an esteemed reputation in the DFW community. In fact, it is recognized as one of
Dallas/Fort Worth's top-selling communities
— and once you've visited or lived here, it's not difficult to see why.
Location

Located in Denton County, Lantana sits between Dallas and Fort Worth. The town is situated between 35E and 35W on FM 407, providing easy access to the neighboring big cities. The proximity to Dallas and Fort Worth makes Lantana a popular option for commuters who work in the city yet prefer to reside in a more quiet and relaxed place. Residents can head to Dallas/Fort Worth Metro to enjoy an array of shopping options, sports, entertainment, and higher education centers. Additionally, Lantana is situated just 20 minutes from Dallas Fort Worth International Airport, connecting residents with every corner of the globe.
Close access to nature

Lace-up your hiking boots because Lantana offers ample opportunities to explore the great outdoors. Research has shown that spending time in nature comes with a myriad of health benefits, like less stress, lowered blood sugar, and improvements in mood and emotional well-being. Lantana offers the epitome of country living, with no shortage of activities to experience. Residents enjoy 300 acres of greenbelt, competition and leisure pools, a water spray park, five tennis courts, and a pavilion overlooking a lake surrounded by green spaces. The community planted over 10,000 trees throughout the hundreds of acres of green space in Lantana to maintain the natural beauty of the Texas Hill Country, which also demonstrated the community's commitment to sustainability.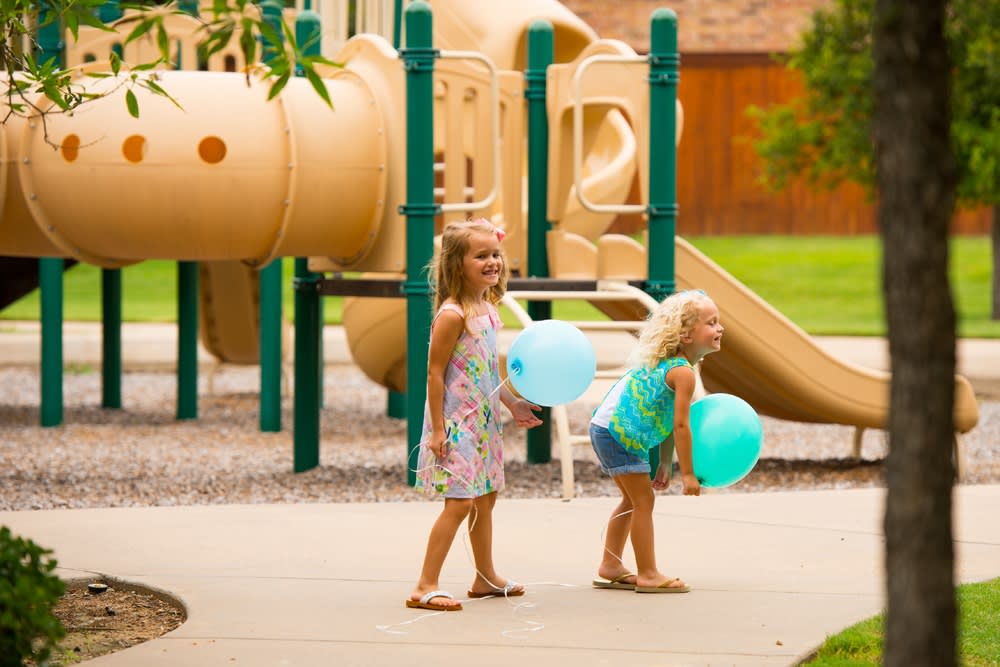 Photo courtesy of Amenities | Lantana Texas
Lantana locals have first-hand access to the extensive hiking and biking trails throughout the town's
300 acres of permanent
green belts. Striving to be family-friendly, developers have even taken extra precautions to build underpasses beneath major thoroughfares—so no need to worry about your children crossing busy streets! No matter which Lantana neighborhood you opt to live in, you'll be close to the numerous playgrounds that exist here. These playgrounds offer a safe and enjoyable opportunity for children and parents alike to take advantage of the beautiful surroundings and tranquil atmosphere.
Festivals and events
Whether you're a local or new in town and looking for ways to get connected, be sure to check out Lantana's
festivals and events
. The community boasts a robust assortment of events throughout the year. This includes spring festivals, Music on the Green, back-to-school events, neighborhood gatherings, book clubs, an annual 5K, swim and tennis teams, and bunko groups. You can also look forward to festivities around the holidays, such as Halloween's trick-or-treating along "Monster Mile" or the annual Easter egg hunt in the spring.
Regardless of the season, you can anticipate something exciting taking place here. Plus, if you're new to town, these festivals provide the perfect opportunity for you to meet your neighbors.
Amenities
Lantana boasts a wide array of
amenities for residents
. Whether partaking on a family walk or spending time in nature, or cooling off in one of the five pools, there is entertainment for everyone. Be sure to check out the two fitness centers, which boast state-of-the-art workout equipment. These centers are located within walking distance from any home in Lantana.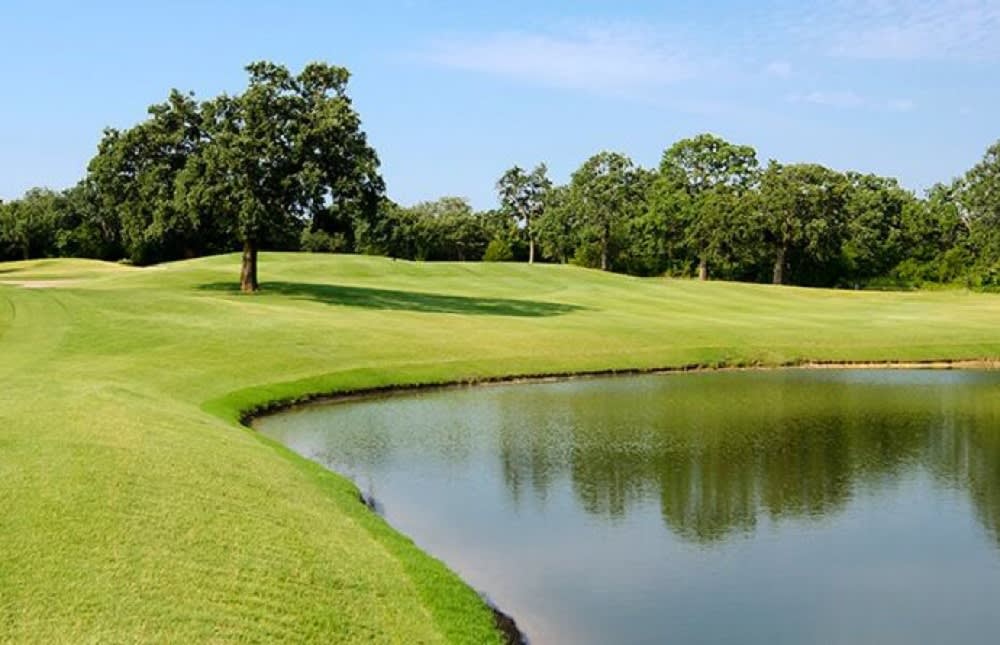 You can also start your morning at the
Lantana Golf Club
, a course characterized by its unique architecture and stunning natural setting. This 18-hole championship course offers many options to the golfer who wants to improve their game. Sharpen your skills with private instruction or consider participating in a group lesson.
Neighborhoods
This thriving community is home to residents from all walks of life, ranging from retirees looking to settle down to families searching for a safe place to raise their children. The town is home to fourteen unique, distinct areas and 32 neighborhoods, enabling residents to
find a community that perfectly suits them
. For instance, Reata is a tight-knit community known for its spacious lots. Homeowners can soak up sweeping golf course views of the 16th hole or views of the stunning natural areas in the distance. Meanwhile, Barrington comprises 94 lots and is the town's most prominent neighborhood. It's known for its open spaces and proximity to the North Amenity Center. If you're looking for something family-friendly, Garner might be the perfect neighborhood for you. With 50 total lots, Garner is within walking distance of the new elementary school and retail center.
The wide variety of lot sizes, home builders, and lifestyle opportunities help make
Lantana
a highly desirable community. It is a multi-generational community, where grandparents, growing families, and single individuals can all live nearby, surrounded by friends and family.
Educational Institutions
Finding the right school for your family is often essential for any home search. After all, parents want to know that their children have access to the best schools available. If you're considering moving to Lantana with children, you can rest assured that the community is proud to boast top-notch educational choices, even being ranked in
2022 Niche Best Schools
. The community is home to four prestigious schools and one intermediate school in the Denton Independent School District. The
Denton Independent School District
, which has received an overall Niche grade of A, has over 30,000 students in grades PK, K-12 with a student-teacher ratio of 13 to one. Other highly-ranked educational opportunities include Tom Harpool Middle School, Annie Blanton Elementary School, Eugenia Porter Rayzor Elementary, and Guyer High School.
The town also offers an on-site daycare and education center called North Star Academy. This daycare center provides excellent care and early childhood education for infants through kindergarteners. They also offer an after-school daycare program for school-aged children and extended hours to accommodate the busy schedules of Lantana parents.
Restaurants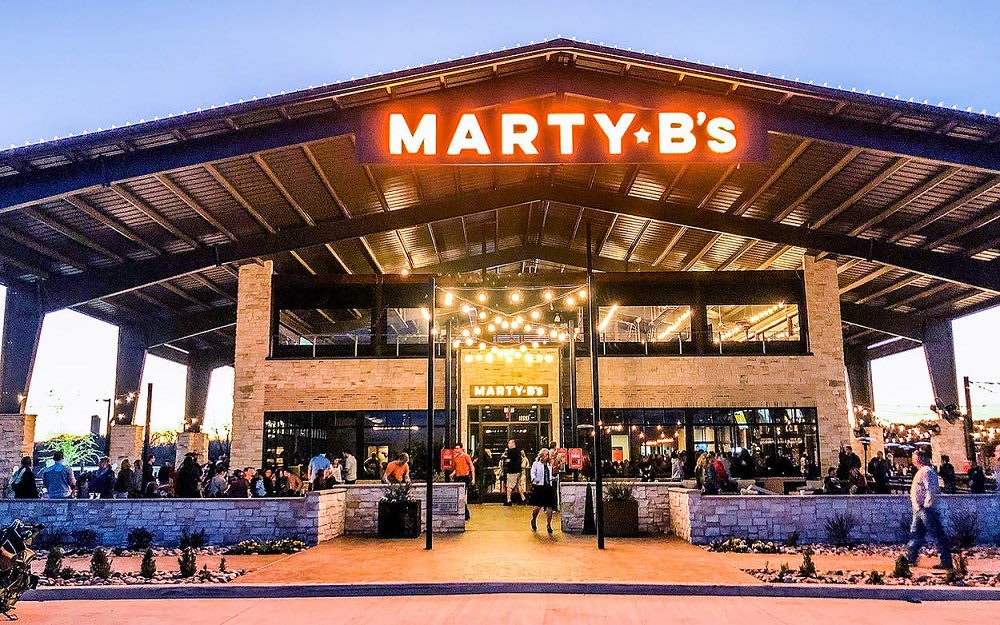 The South is known for its culinary prowess, and Lantana is no exception. This Texas town offers an assortment of exciting local restaurants to choose from, ranging from hole-in-the-wall cafes to upscale eateries. It's worth noting that Lantana has received more industry and customer service awards than any other DFW community. If you're looking to indulge in some famous Texas barbecue, you can do so at
Marty B'
s. With a casual environment, live music, and Texas comfort food, this restaurant knows a thing or two about southern hospitality. If the weather permits, head outside to take advantage of the community fire pits, which are the perfect ambiance for s'mores and storytelling.
If you're ready to explore homes for sale in Lantana,
contact the Shimala Group
today. Whether you're looking for a short-term rental or a forever home, this talented team can walk you through the process from start to finish and help you find a place that's right for you. With years of experience in the real estate industry and a deep knowledge of
Lantana real estate
, the Shimala Group can help you find a house that truly feels like home.